This post was originally published on Screenrant
Musicals were the hottest cinema trend back in the 40s, 50s, and beyond. At a certain point in time though, audiences seemed to have had enough with all the singing and dancing, and the musical genre died off, being relegated to animation movies only. But ever so often, though, one comes along that blows everyone away.
Related: Frozen the Musical: 10 Changes From Screen To Stage
The movie musical genre seems to want to return to glory with incredible moments here and there, but it failed to regain the glory that defined it in the past. Fans of these films, though, will always flock to theatres when there's a chance to spend a couple of hours enjoying incredible musical numbers and unique storytelling. Here are ten of the most popular musical movies amongst audiences, ranked according to the Rotten Tomatoes audience score.
10

La La Land – Audience Score 81%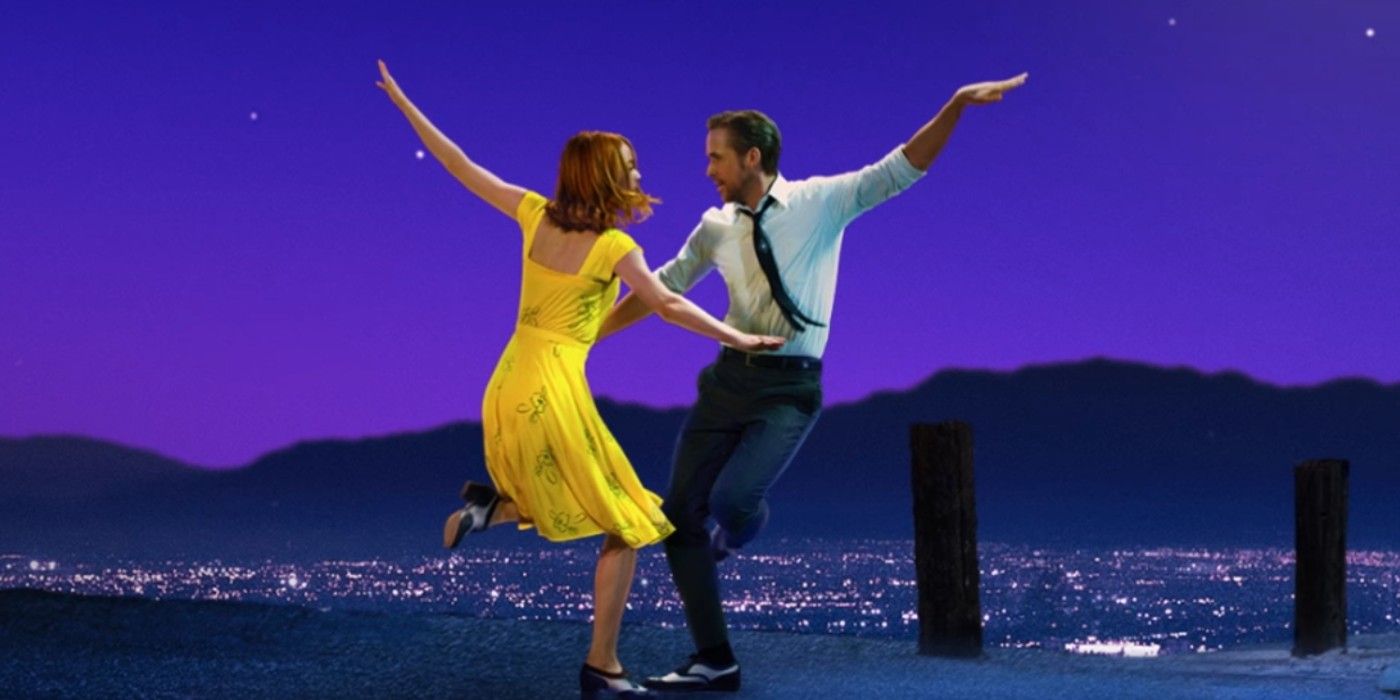 It had always been director and writer Damien Chazelle's intention to write a love letter to old Hollywood musicals with his cinematic masterpiece La La Land.
The movie premiered in 2016, shaking the foundations of the genre, and reminding every movie audience member just how incredible movie musicals can be. Starring two A-listers and wonderfully scored, La La Land was the wake-up call everyone needed in order to reconsider the potential of the genre.
9

Chicago – Audience Score 83%
Chicago became a blockbuster for many of the same reasons La La Land did when it first premiered in 2002. At the time, it was new, exciting, and filled with powerful musical numbers that glued audiences to the screen.
The novelty factor, paired with the incredible cast and fast pace of the movie, led to six Academy Award wins and icon status amongst other movies of the sort.
8

Mary Poppins – Audience Score 86%
During the 1960s, the traditional and beloved movie musical genre was as popular as ever, and signs of its imminent demise were still very far away. It was against this backdrop that Mary Poppins premiered in 1964.
And until this very day, the movie remains one of the most well-known and cherished movies of all time, so much so it inspired the much-awaited sequel starring Emily Blunt. As they say, supercalifragilisticexpialidocious!
7

The Greatest Showman – Audience Score 86%
After the smashing success of La La Land, which included six Academy Award wins, the love for musicals seemed to die down again amongst the public and inside movie studios as well. But then The Greatest Showman came along and made almost $500 million dollars worldwide.
Related: 10 Best Movie Musicals Not By Disney, Ranked According To IMDb
No one expected Hugh Jackman's passion project to become this popular, but the catchy songs, evocative of modern-day hip-hop, mixed with the 19th century made its way to the hearts of audiences.
6

The Wizard of Oz – Audience Score 89%
It will be hard to find a single soul on this Earth who doesn't know the story of The Wizard of Oz. This tale is so popular, dozens of other films and television shows reference it to this day.
Premiering in 1939, and starring the iconic cinema legend Judy Garland, The Wizard of Oz is a feel-good musical made during the prime of this particular genre. It's delightful and has a tendency to leave viewers filled with joy.
5

My Fair Lady – Audience Score 90%
Even for those who are not familiar with My Fair Lady, the name Eliza Doolittle might ring a bell. Such was the power of this musical film that premiered in 1964 and further solidified Audrey Hepburn's status as a legend in the industry.
At the time, My Fair Lady was the recipient of eight Academy Awards, and its timeless quality has translated into endless stage adaptations all over the world.
4

Aladdin – Audience Score 92%
He showed us the world and taught us valuable lessons about identity, self-respect, and embracing who you are no matter how the world makes you feel because of where you come from.
1992's Aladdin, like every other Disney movie, thrives in its musical numbers, and the addition of Robin Williams to the cast increases the nostalgia value tenfold for those who grew up on his movies.
3

The Lion King – Audience Score 93%
Two years after Aladdin, Disney was kind enough to give audiences the masterpiece that was The Lion King, yet another animated movie that introduced epic songs such as "Circle of Life", "Hakuna Matata" and "I Just Can't Wait To Be King".
Related: Heart Like A Hand Grenade & 9 Of The Best Music Documentaries, According To IMDb
Two parts hilarious and one part intense tear-jerking potential, The Lion King is a staple not only of the movie musical genre, but of animated movies, and cinema in general as well.
2

Once – Audience Score 91%
This 2007 Irish independent movie can very easily fly under the radar for many, but it's definitely worth a watch. Not only did the song "Falling Slowly" make thousands of people cry, but it also earned several nominations and an Oscar win.
Set in Dublin, this movie is a modern take on musicals that doesn't seek to replicate what made the genre so popular in the past, but rather offers a unique perspective on it.
1

Singin' in the Rain – Audience Score 95%
The classic to end all classics, Singin' In The Rain is a title that even those who have no idea about the movie will recognize. yet another incredible project completed at the height of popularity of film musicals, Singin' In The Rain lost no time in banking on said reputation.
It stars icons Gene Kelly and Debbie Reynolds, and even though the movie came out all the way back in 1952, it's still widely regarded as one of the best films of all time.
Next: 10 Classic Musicals To Watch If You Love La La Land
--
Secrets of the Sire is a news aggregator for the latest Pop Culture news. Our podcast has now become the Rogue Wave Podcast and can be found at: Roguewavepodcast.com.