This post was originally published on Screenrant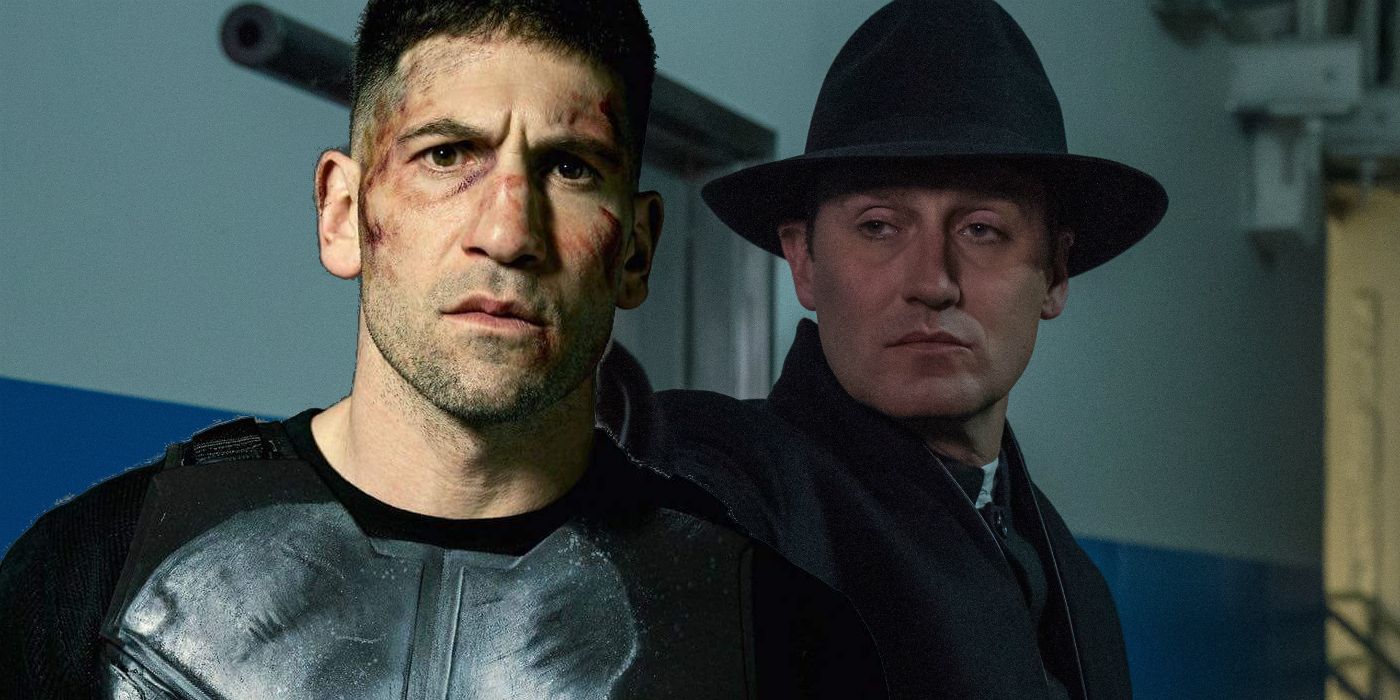 Marvel's The Punisher season 2 wasted the best villain, John Pilgrim (Josh Stewart), instead focusing on the rivalry between Frank Castle (Jon Bernthal) and his former best friend Billy Russo (Ben Barnes). Tragedy-striken Castle, a Marine veteran, who lost his family, has only one goal; revenge. In the process of avenging his family, Castle uncovers a conspiracy related to not only the criminal underworld, but also the system that controlled his former life, leading to the loss of his family.
The Punisher season 1 explored Castle's past and his developing rivalry with Russo, establishing what led him to become the Punisher. It also established Russo's character as someone who is transactional by nature, does not care much for friendship and loyalty, and simply does what he does for money. Russo's affair with Agent Madani is another aspect that was already done and dusted as Russo's love angle in season 1. It felt as though the storyline that began with Castle's tragedy ended with Castle avenging his family, but not quite.
Related: Captain America: Winter Soldier's Punisher Cameo Explained – Was It Really Him?
In The Punisher season 2, Castle meets Amy Bendix (Giorgia Whigham), a mysterious young girl who is in the process of being hunted down, because her crew was recruited by the Russian mafia to collect leverage on David Schultz. Castle cannot help but get involved. As Bendix suddenly falls under the protection of Castle, he discovers that she has escaped John Pilgrim, who has been sent by Schultz to assassinate her. John Pilgrim is a former assassin, who has rebuilt his life upon discovering religion. However, on being manipulated by Anderson and Eliza Schultz, he commits a series of murders for them. This gives The Punisher a potentially great villain, but unfortunately the show didn't see things through.
John Pilgrim's character sketch was very much in sync with Frank Castle, which made him the perfect foil for the antihero, and a great villain to explore in The Punisher season 2. Pilgrim is not only a man struck by tragedy, like Castle but is also manipulated and controlled, just like him. They are both men of discipline and training, and function by a code. They have both been torn apart from their families, the ones they love the most and are driven by this.
As a former assassin, John Pilgrim is just as brutal and cold-blooded as Frank Castle is. If the season had explored the character to his maximum potential, perhaps fans would have found themselves relishing powerful confrontational scenes between Pilgrim and Castle. Due to the similarity of the characterization of Castle and Pilgrim, the encounter between the two could have been as brutal as they both are.
The Punisher season 2 opens with Billy Russo as a scarred, mentally unstable patient apparently suffering from amnesia. However, he is quite aware of his past. He develops his comic persona as Jigsaw through the season, only for John Pilgrim to be introduced as threat number two part-way through. Such an introduction seems like an unnecessary tangent, leaving the audience with subplots to engage with, but the season lacking a definitive central focus.
Related: Netflix's Marvel Experiment Was A Failure (But Still Made Some Great TV)
Exploring the rather unnecessarily extended rivalry between Frank Castle and Russo, John Pilgrim, a character with potential becomes secondary in season 2. Season 2 centralizes Russo's return and his revenge plan and simultaneously sidelines John Pilgrim's character as a villain. The exploration of Russo's revenge plan with regard to Agent Madani and Castle takes up too much screentime, leaving Pilgrim's possible character arcs unexplored, like his background, his origin story, etc. The Punisher season 1 explored the arcs and tangents between Castle and Russo, and the transition from friendship to enmity. The continuation of the same storyline was at the cost of Pilgrim's own strengths as a villain. The season became more about the consequences of Russo's return and less about Pilgrim as a looming threat over Castle and Bendix, which was quite real but it felt like it was a mini subplot, making the tone of the Pilgrim as a threat seem quite trivial for some of the episodes.
Unlike Jigsaw, John Pilgrim does not have a Marvel Comics background. This could open up avenues for creativity and the exploration of the character in greater detail. In "Trouble the Water", the third episode of The Punisher season 2, there's a hint of Pilgrim's past when he takes off his shirt. The camera pans over tattoos that he has now gotten removed. What are these tattoos? What do they symbolize? How do they connect to Pilgrim's past? Such questions go unanswered as the season focuses more on Russo's revenge and his unnecessary love affair with the doctor.
As an original character, Pilgrim has a grim aura and the silence around his character's demeanor is loud enough to establish him as a villain. Pilgrim's persona is also somewhat reminiscent of the Daredevil villain Wilson Fisk, aka Kingpin; both are men who value love and relationships and are willing to go to any extent for them. Pilgrim is someone who loves his wife and his children, who are held hostage by Schultz.
Related: What To Expect From The Punisher Season 3
Although not in complete detail, the audience is somewhat exposed to Pilgrim's life. This does give the character more dimension, presenting him as a father and a husband in contrast to the assassin that he is. However, these aspects simply aren't developed enough for the character and leave Pilgrim as a wasted villain in the show. As a fresh character, John Pilgrim had a lot to offer, had the script explored snippets of his past life as an assassin for the Aryan Brotherhood, and the clear transition from being a criminal to being a pastor, and then being recruited by Schultz as an assassin again.
Pilgrim's character meets a narratorial end for The Punisher season 2 as Castle spares his life, letting him go back to his children. However, it is not a definitive ending. The Punisher was cancelled by Netflix after season 2, and season 3 looks unlikely to happen. If it does, though, it could be an opportunity to widen the Pilgrim's past as an original character and explore the roots of what truly made him who he is, finally delivering on his early promise as a great villain, rather than a wasted one.
Next: How All Of Netflix's Marvel Shows Ended (& What Would Have Happened Next)
--
Secrets of the Sire is a news aggregator for the latest Pop Culture news. Our podcast has now become the Rogue Wave Podcast and can be found at: Roguewavepodcast.com.